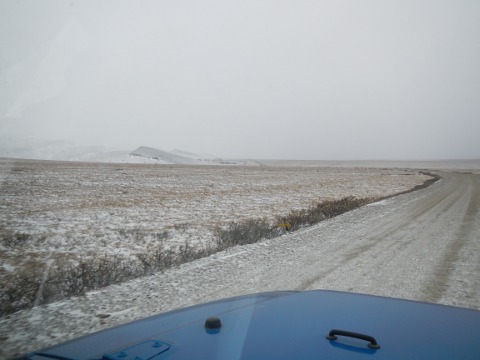 The Teller Environs
Here I am driving the Jeep. Keith Andrews, KL1CC the photographer, snapped this shot. It shows the high plateau where the airport is, and which continues for about ten miles. Vegetation is Tundra, with a few hardy willows trying to grow along the edge of the road.
The Nome - Teller Highway is 75 miles, gravel, and takes about 2 hours or more to drive it.
In the dark winter, with the wind blowing, this can be a lonesome road indeed!